Pipeline
We are developing a deep pipeline of precisely-targeted investigational cancer medicines.
Our robust pipeline includes five proprietary agents with differentiated mechanisms of action. Those in the most advanced stages of development are focused on disabling an important mechanism of immunosuppression in oncology – the adenosine-cancer pathway.
They are designed to block a cancer cell's ability to subvert immune attack by inhibiting adenosine in the tumor microenvironment or by blocking its production by tumors. Our anti-CD73 antibody also activates immune cells, in particular B cells. Other development programs are aimed at regulating T-cell activation and myeloid cell suppression.
We are evaluating our investigational medicines as monotherapies, as combination therapies with each other, and as combinations with other anti-cancer agents for patients with the most difficult-to-treat cancers. Our goal is to advance them through clinical development as efficiently as possible while at the same time looking for in-licensing opportunities to develop other agents that align with our approach.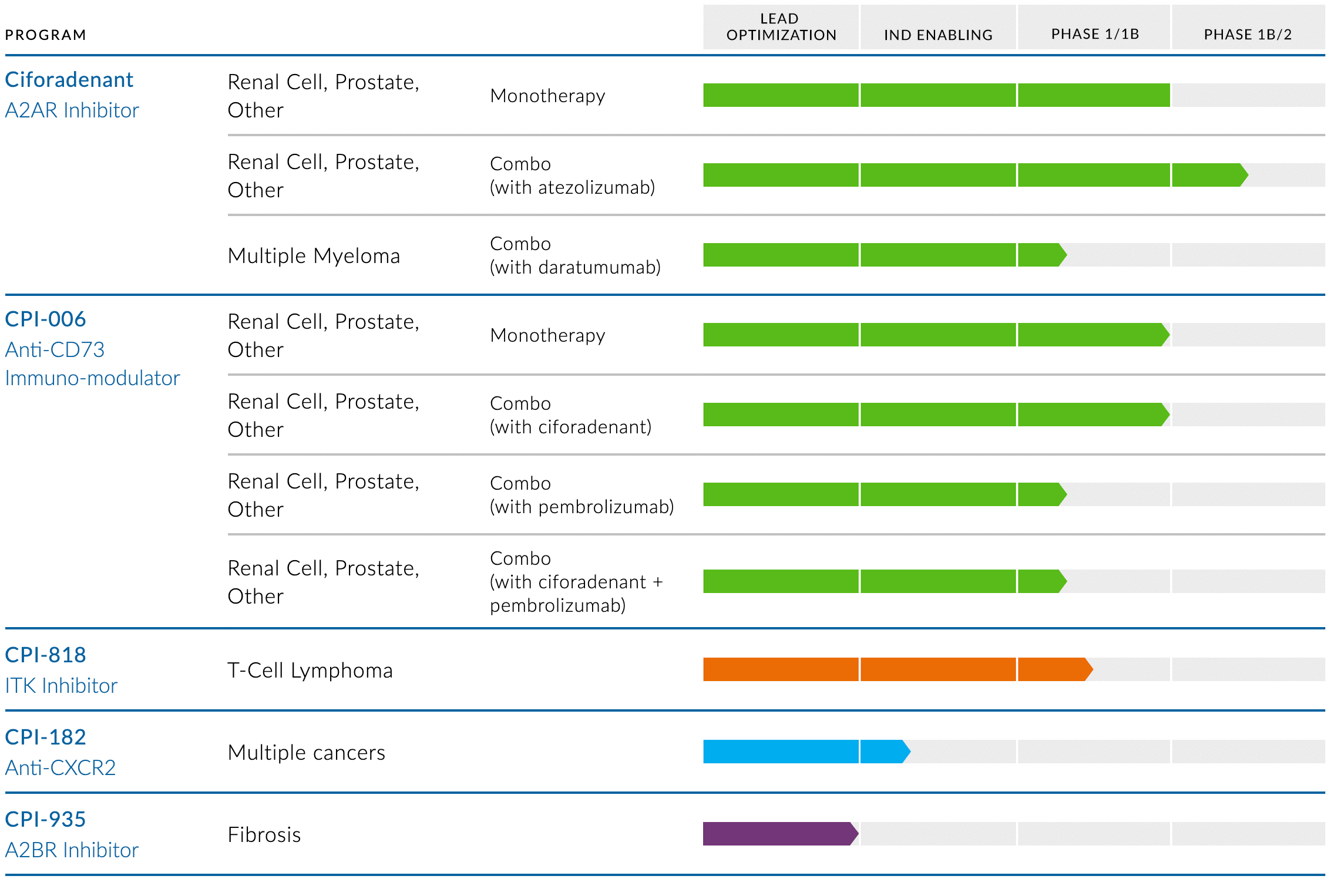 For more information on our pipeline, please see our Annual Report available in the SEC Filings section of the website.
We are developing oncology medicines with differentiated mechanisms of action directed at precisely-defined molecular targets
Contribute your talent, expertise and desire to learn here at Corvus, where you can help improve the lives of people with cancer